Welcome to Encore Dental in Port Coquitlam – the perfect place for dental care, especially if you're feeling uneasy or haven't visited a dentist in a while. Our dentists are dedicated to providing top-notch dental care in a comfortable and friendly environment for all our patients. Our caring staff's main mission is to meet your dental needs while upholding the highest standards of care.
We take the time to truly understand your unique requirements and go above and beyond to make your dental experience comforting and positive. With comprehensive treatment planning, we use a combination of restorative and cosmetic dentistry to help you achieve optimal dental health. You've found the right dentist to care for you at Encore Dental – so don't hesitate to schedule an appointment and let us put your dental concerns at ease.
About Our Dentists In Port Coquitlam
The Canadian Dental Association describes a dentist as your oral health team leader. As the leader of your oral health team, our dentists bring years of specialized education to understanding your oral health. Remember, only dentists can examine your teeth, gums, and mouth and identify any problems that could impact your overall health.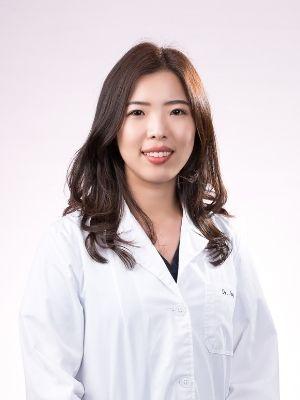 Dr. Jiya Jung, DMD – Port Coquitlam Dentist
Your Trusted Port Coquitlam Dentist
At our dental clinic, Dr. Jung treats every patient like a cherished family member. As a kind, friendly, and empathetic dentist, she takes pride in educating her patients about their dental needs and providing them with the highest level of care.
Dr. Jung's qualifications include a Bachelor of Science in General Science focusing on Life Sciences and a Doctor of Dental Medicine from UBC. She is a registered dental practitioner with the College of Dental Surgeons of BC, the Canadian Dental Association, and the BC Dental Association.
With a commitment to utilizing proven dental methods and the latest tools and techniques, Dr. Jung ensures comfortable, functional solutions for all your dental needs in Port Coquitlam.
Dr. Jung also highly values continuing education programs and staying updated with clinical advancements. This dedication ensures that her patients receive the best possible care in a warm, welcoming environment. Don't hesitate to schedule an appointment and experience Dr. Jung's exceptional approach to dentistry.
What To Expect:
Our dentist will perform a comprehensive dental exam during your first visit to our Port Coquitlam location. Our dentist will examine your gums, tongue, bite, eyes, face, and jaw movements during the checkup. The evaluation identifies gum diseases, loose teeth, decay, broken teeth, and damaged fillings. Moreover, we make sure any dental appliances are in good condition.
About Encore Dental: Our licensed dental clinic utilizes the latest technology for complex procedures. Our dental clinic maintains a clean and welcoming environment, with our staff being professional and compassionate.
Schedule an Appointment with Our Dentist
Visiting our dentist every six months is crucial for optimal oral health.
Scheduling a dental cleaning with our dentist every six months is essential for maintaining healthy teeth and gums. For those who require additional care, dental appointments should be more frequent. Click here to schedule a dental appointment today!