Gum Health
Let us help you manage your gum health. When you think of a healthy smile, your gums may not immediately come to mind. However, maintaining healthy gums is paramount to preventing gum disease, cavities, and tooth decay. If your gums are red around your teeth, then you may be experiencing the early stages of periodontal (gum) disease. Fortunately, gum disease is easy to prevent with regular teeth cleaning and checkups. If you currently have periodontal disease, you're in luck.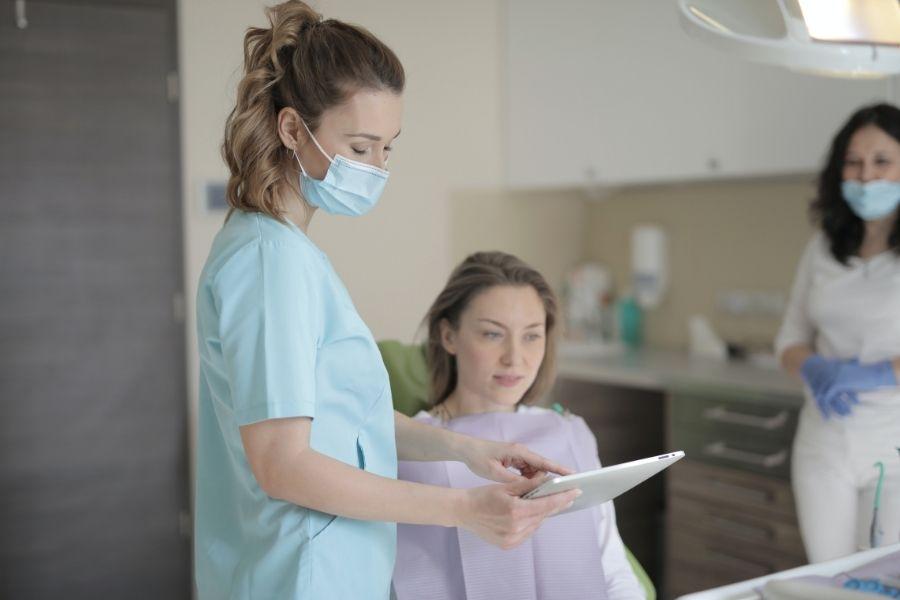 Why You Should Consider Your Gum Health
Periodontal (gum) disease is the number one leading cause of tooth loss in older adults. Moreover, gum disease can have devastating effects on your mouth and the rest of your body. Gum disease is caused when bacteria gather in the pockets beneath your teeth, causing infection and disease. These infections can spread to the rest of your mouth and body. If left untreated, periodontal disease can lead to periodontitis, an advanced type of gum disease linked to tooth loss. Periodontitis is associated with heart problems such as cardiovascular disease, stroke, and heart disease.
Frequently Asked Questions
What is periodontal disease?
Periodontal disease (gum disease) is an infection of the gums and bone that surrounds the teeth. Unfortunately, gum disease is common and is recognized as the leading cause of tooth loss in adults.
How long will my recovery period be?
The recovery time is extremely minimal. As a result, some patients may be able to return to the office or their favourite activity the same day!
Will my treatment be covered by my insurance?
The majority of insurance companies cover most of our services. For a more detailed estimate of your coverage, please contact your service provider. Feel free to call us anytime at 604-464-4131 for more information regarding insurance coverage.
Schedule A Dental Appointment
We proudly service patients from Port Coquitlam, Coquitlam, and other surrounding areas!
Encored Dental Address:

2663 Shaughnessy St.
Port Coquitlam, BC, V3C3G7
Call Us: 604-464-4131
View Larger Map
According to our Google reviews, approachability, personalized care, great customer service, implementing the latest technology and materials in dentistry set us apart.